Skip Navigation
Advanced Energy Incubator
Located in the Research and Development Park on the campus of Stony Brook University, the Advanced Energy Incubator is space that is home to a few companies within the Advanced Energy Center.
The Advanced Energy Center (www.aertc.org) is a true partnership of academic institutions, research institutions, energy providers and companies. Its mission is innovative energy research, education and technology deployment with a focus on efficiency, conservation, renewable energy and nanotechnology applications for new and novel sources of energy. All incubator tenants and program participants have potential access to a comprehensive array of business, science and technology resources through Stony Brook's Economic Development groups including:
Dedicated company space rental through "facility use permits"
Management and business development assistance
Faculty and student talent
Specialized research facilities on campus
Current Incubator Tenants:
Allied Microbiota

Allied Microbiota was found to bring low-cost sustainable solutions to treat these recalcitrant pollutants using environmentally friendly microbial solutions. Founded in 2017 by Dr. Ray Sambrotto and Frana James from Columbia University, Allied Microbiota has developed methods of bioremediation using naturally isolated bacterial cultures and their enzymes for remediation of soil, sediments and groundwater using techniques like composting, and flow through reactors. Offering great advantages to expensive treatments for recalcitrant remediation like incineration and moving to a classified landfills, our microbes destroy recalcitrant contamination, providing users with remarkable cost savings, reducing PCB levels by 80 percent in few days. We are also expanding our focus on improving the fermentation process and strain development to develop new bio-chemicals and enzymes for industrial and environmental applications
Allied Microbiota's founding and success has been supported by NYSERDA's PowerBridgeNY, one of two Proof-Of-Concept Centers (POCC) that the New York State Energy Research and Development Authority (NYSERDA), supports. We are also working with the Clean Energy Business Incubator Program(CEBIP) at Stony Brook.
Ray Sambrotto - Founder and CEO
www.alliedmicrobiota.com
BAH Holdings LLC

Since its inception in 2005, BAH Holdings, LLC's ("BAH") mission has been to research and  develop new gas optical detection technologies to specific client specifications and applications. for select markets. These new optical detectors utilize either our patented Correlation Interference Polarization Spectroscopy ("CIPS") optical technology or are the result of newly patented technologies developed by our in-house scientists. Recently BAH acquired Power Photonic Corporation ("PPC"), thus adding narrow-band semiconductor synthesis to our core competencies. We are currently working on devices for the detection of numerous gases for safety, environmental, medical and homeland security applications. BAH is the parent of PPC, CIPS Technology, LLC, IR Environmental, LLC and BAH-Med, LLC.
Charles Scolaro - Board Member
http://bahholdings.com/
Brookhaven Technology Group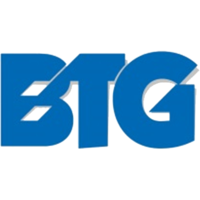 Brookhaven Technology Group, Inc. is a science and engineering innovator in the physical sciences field. We leverage government grants with private investment to develop and mature our technologies into products that we and our licensed partners can manufacture and sell directly to customers. Our current research focus is in the field of High Temperature Superconductors (HTS) with particular emphasis on single layer coated conductor  REBCO HTS wire and multilayer cables using proprietary ExoCable™ technology. 

Paul Ferrell - President
www.brookhaventech.com
Chem3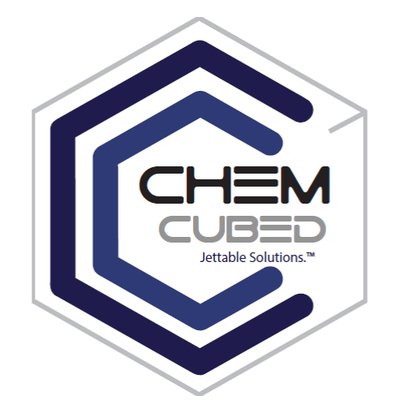 Chemcubed is a collaborative effort of seasoned technical and marketing professionals in the Printing Industry of over 20 years to form a company for strategic materials in the growing additive manufacturing and 3D printing Industry. 
New market applications are emerging daily.  However, most materials that can be processed by AM lack the  performance requirements beyond the concept of "hand" models.
ChemCubed formulates jettable nanocomposite formulations that are application specific, embodying customer-specified physical, electrical, thermal and chemical properties.  Successful applications include 3D printed optical lenses, inkjet printed electronics production and functional structural materials.  
These are just a few examples of capabilities available for, but not limited to,  INKJET  and  SLA  printing technologies.
Dan Slep, PhD - CEO and Co-Founder
http://www.chemcubed.com/
Evolve Hydrogen

Evolve Hydrogen was created by the founders of Gilman Industries on December 12, 2020. Our vision is the deployment of our Evolve™ hydrogen energy producing technology across multiple markets, applications, and even challenging locations like offshore platforms. We are passionate about making green hydrogen accessible, affordable, reliable, and profitable, while providing an environmentally beneficial energy solution.
Brian Gilman - CEO and Chairman
www.evolvehydrogen.com
Unique Technical Services

The UTS team is comprised of individuals and organizations that have right combination of hands on experience and training to perform effectively and efficiently. If you are considering working us, you probably want to accelerate your program, expand your team for a while, or develop something completely new. We excel at doing the heavy lifting for you and expanding your capability short or long term. Each one of our team members is easy to work with and will blend into your operations seamlessly.
Joe Ambrosio - President and CEO
www.utseng.com