2010 Conference Sponsors and Exhibitors
---

GE Energy
Digital Energy, a division of GE Energy, is a major solutions provider and thought leader for the global Smart Grid effort to modernize and optimize how we generate, move and consume energy. Our global team of more than 5,000 employees are inventing, improving and integrating communications,  automation, and power delivery technologies to give the century-old electric infrastructure new capabilities and reliable, efficient performance unheard of just a generation ago. 

From deploying Internet-like solutions that enable consumers to understand and manage energy usage to championing leading-edge technologies that make clean, renewable energy an everyday reality, Digital Energy is delivering the breakthroughs that will power our planet for the next hundred years. Our executives are leading the charge, serving on standards boards, industry task forces and government advisory committees, sharing our unmatched experience and expertise to help overcome the capacity and environmental challenges of an increasingly electrified world. We are delivering Real.Smart.Solutions today.
---

New York State Energy Research
and Development Authority (NYSERDA)
The New York State Energy Research and Development Authority (NYSERDA) is a public benefit corporation actively involved in all aspects of New York's energy landscape. NYSERDA provides technical assistance and financial incentives to New York energy consumers in an effort to promote the implementation of energy efficiency improvements; research, development and demonstration of new and renewable technologies; and sustainable decision making, across all sectors. NYSERDA's programs and initiatives span Energy, Environment, Economy and Education.Visit us at: www.nyserda.org
---

New York Power Authority
The New York Power Authority is the nation's largest state-owned electric utility and one of New York's leading electricity suppliers. Approximately 75 percent of NYPA's generation comes from hydropower.
The Power Authority was created in 1931 to produce and deliver economical hydropower to the people of New York State. Today, with 18 generating facilities and 1,400 circuit-miles of transmission lines, NYPA is energizing New York's economy with reliable supplies of lower-cost electricity. More than 400,000 jobs exist statewide because of NYPA's Power for Jobs and other economic development programs.
A national leader in promoting energy efficiency and alternative energy initiatives, NYPA has initiated plans to develop large-scale solar and wind power projects across the state. It also has one of the largest clean transportation programs in the Northeast. Additional details on how the Power Authority is generating more than electricity for New York is available at www.nypa.gov
---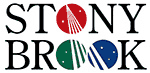 Stony Brook
Stony Brook University ranks among the top 1 percent of the world's universities by the London Times Higher Education—QS World University Rankings and is a member of the elite Association of American Universities. Stony Brook's reach extends from its 1,000-acrecampus encompassing the main academic areas, an 8,300-seat stadium and sports complex, a performing arts center, Stony Brook University Medical Center, the Health Sciences Center, and the Long Island State Veterans Home to Stony Brook Manhattan, the Research and Development Park, three business incubators, and Stony Brook Southampton. Stony Brook also co-manages Brookhaven National Laboratory in partnership with Battelle Memorial Institute, joining an elite group of universities that run federal laboratories. Visit us at: www.stonybrook.edu
---

IBM
IBM understands how sustainability is a 21st century business imperative –- one that is not only concerned about the environment but also economic growth and the long term viability of organizations, industries, and societies. Sustainability on a smarter planet means gathering, synthesizing and applying information in new ways to benefit economic, environmental and operational strategies of an organization. By leveraging its business consulting, IT services, enterprise software, hardware systems and financing capabilities, IBM helps clients measure and manage the sustainability of their organizations' IT, people, information, products, property, and business operations. It also helps develop strategies that prioritize current and future investments, while also revealing opportunities for an organization to thrive and grow. Visit IBM at: www.ibm.com/green
---

Long Island Power Authority
The Long Island Power Authority (LIPA) was created in 1998 as a non-profit state authority and Long Island's primary electric service provider. It owns the retail electric transmission and distribution system on Long Island and provides electric service to more than 1.1 million customers in Nassau and Suffolk counties and the Rockaway Peninsula in Queens. LIPA's mission is to provide highly reliable and economical electric service through our valued workforce with a commitment to superior customer service, accountability and transparency in all of our operations, while being recognized as a leader in the advancement of efficiency and renewable energy.
LIPA is the 2nd largest municipal electric utility in the nation in terms of electric revenues, 3rd largest in terms of customers served and the 7th largest in terms of electricity delivered.
LIPA's mission is the delivery of safe, reliable and economical electric service to our customers and advancing energy efficiency and renewable energy initiatives to foster economic stability and growth.
Under LIPA President and CEO Kevin S. Law, the utility has accomplished numerous key tasks such as; managing costs, protecting the environment, and upholding LIPA's keen reputation for reliability. Visit us at: www.lipower.org
---

National Grid
National Grid is an international energy delivery company. In the U.S., National Grid delivers electricity to approximately 3.3 million customers in Massachusetts, New Hampshire, New York and Rhode Island, and manages the electricity network on Long Island under an agreement with the Long Island Power Authority (LIPA). It is the largest distributor of natural gas in the northeastern U.S., serving approximately 3.4 million customers in Massachusetts, New Hampshire, New York and Rhode Island. National Grid also owns over 4,000 megawatts of contracted electricity generation that provides power to over one million LIPA customers. Visit us at: www.nationalgridus.com
---

Verizon
Verizon Communications Inc. (NYSE:VZ), headquartered in New York, is a global leader in delivering multiple communications and information technology services to consumers, businesses, government and wholesale customers. Verizon provides converged communications, information and entertainment services over the nation's most advanced fiber-optic network. The company delivers innovative and seamless secure, information and communications solutions to customers around the world. Verizon Wireless operates America's most reliable wireless network, serving more than 87 million customers and businesses nationwide. A Dow 30 company, Verizon employs a diverse workforce of more than 235,000 and last year generated consolidated operating revenues of more than $97 billion. Visit us at: www.verizon.com
---

Brookhaven National Laboratory
The U.S. Department of Energy's Brookhaven National Laboratory conducts research in the physical, biomedical, and environmental sciences, energy technologies, and national security. Brookhaven also builds and operates major scientific facilities available to university, industry and government researchers. Brookhaven is managed by Brookhaven Science Associates, a 50/50 partnership between Stony Brook University and Battelle. Visit us at: www.bnl.gov
---
U.S. Department of Energy Icon is upcoming.
U. S. Department of Energy
The Department of Energy's overarching mission is to advance the national, economic, and energy security of the United States; to promote scientific and technological innovation in support of that mission; and to ensure the environmental cleanup of the national nuclear weapons complex. The Department of Energy oversees the nation's preeminent federal laboratory complex, and leverages significant investments in R&D to advance its mission.
Today the Department is investing in science to achieve transformational discoveries; fostering the revolution in energy supply and demand while positioning the United States to lead on global climate change policy; increasing American economic competitiveness; and maintaining the nuclear deterrent, reducing the risk of nuclear proliferation, and advancing nuclear legacy cleanup.
---

CA
CA Technologies (NASDAQ: CA) is an IT management software and solutions company with expertise across all IT environments – from mainframe and distributed, to virtual and cloud. CA Technologies manages and secures IT environments and enables customers to deliver more flexible IT services. CA Technologies innovative products and services provide the insight and control essential for IT organizations to power business agility. The majority of the Global Fortune 500 relies on CA Technologies to manage evolving IT ecosystems. Visit us at: www.ca.com/us
---

The City College of New York
Since 1847 The City College of New York has provided low-cost, high-quality education for New Yorkers in a wide variety of disciplines. Over 16,000 students pursue undergraduate and graduate degrees in the College of Liberal Arts and Sciences; The Bernard and Anne Spitzer School of Architecture; The School of Education; The Grove School of Engineering, and The Sophie Davis School of Biomedical Education. For additional information, visit www.ccny.cuny.edu
---

Empire State Development
Empire State Development, under the leadership of Chairman and CEO Dennis M. Mullen, is committed to being recognized on a global scale as the economic development engine driving job growth, strategic investment and prosperity in New York State. Beyond its many programs and incentives, ESD assists NYS businesses with technical assistance, including: low-cost financing for facilities and equipment; market development and environmental investment programs designed to encourage capital investments; and green technology resources.
---

Hydro-Québec
Hydro-Québec generates, transmits and distributes electricity. Its sole shareholder is the Québec government. It uses mainly renewable generating options, in particular hydropower, and supports the development of wind energy through purchases from independent power producers. It alsoconducts R&D in energy-related fields, including energy efficiency.
---

NYSTAR
The New York State Foundation for Science, Technology and Innovation (NYSTAR) is charged with growing New York State's investment in high-technology research and economic development and turning that investment into new jobs. A central element of NYSTAR's mission is the recognition that New York's world-class public and private research universities and academic centers are powerful economic development engines that can create high-tech jobs and opportunity in New York.
---
Smart Grid Consortium
NYS Smart Grid Consortium strategically positions NYS to more effectively define and deploy the Smart Grid by harnessing the collective efforts of key stakeholders across the state to implement an energy delivery system that is efficient, secure, and reliable while simultaneously facilitating renewable resources and enabling customers to reduce cost and energy consumption. Visit us online at: www.nyssmartgrid.com
---

Polytechnic Institute of New York University
Polytechnic Institute of New York University (formerly Polytechnic University), an affiliate of New York University, is one of New York City's most comprehensive schools of engineering, applied sciences, technology, and research, and is rooted in a 156-year tradition of invention, innovation, and entrepreneurship: i2e. Visit us at: www.poly.edu
---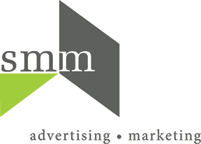 Sanna Mattson MacLeod
Sanna Mattson MacLeod is the Advanced Energy 2010 official marketing agency. It is a member firm of the American Association of Advertising Agencies and has a 25-year history of serving technology-based accounts. The agency has deep roots in the energy industry, as well as electronics, bioscience, healthcare and employee recruitment. SMM has also been recognized by Crain's B-to-B magazine as one of America's top 100 business-to-business advertising agencies for five consecutive years. Visit us at: www.smmadagency.com
---
NYIT
In addition to our 90 undergraduate, graduate, and professional degree programs, New York Institute of Technology's Center for Metropolitan Sustainability supports research and interdisciplinary efforts in the field of alternative energy. More than 15,000 students attend classes at NYIT's campuses in New York, online, the Middle East, China, and Canada. Visit us at: www.nyit.edu
---

AFCO Systems
AFCO Systems is a leader in Green Datacenter Resource Solutions that bridge IT and Facilities to enable a new level of balance, visibility, and control over the critical datacenter resources: power, cooling, and space. Our mission is to support our customers with innovative and leading-edge solutions that deliver exceptional value and benefits across their organization, and provide them with a competitive advantage in their markets.
---

Northrop Grumman
Northrop Grumman Corporation is a leading global security company whose 120,000 employees provide innovative systems, products, and solutions in aerospace, electronics, information systems, shipbuilding and technical services to government and commercial customers worldwide.
---

ConEdison
Con Edison is a subsidiary of Consolidated Edison, Inc. [NYSE: ED], one of the nation's largest investorowned energy companies, with approximately $13 billion in annual revenues and $34 billion in assets. The utility provides electric, gas and steam service to more than 3 million customers in New York City and Westchester County, New York.
---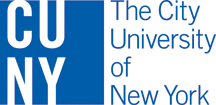 The City University of New York
As this nation's largest urban university, the City University of New York (CUNY) seeks to play a transformational role in America's sustainable future. Through our Energy Institute, our commercialization program for clean technology at CUNY SustainableWorks, our leadership of the NYC Solar America City Partnership and CUNY's 23 academic institutions commitment to reduce its carbon footprint 30% by 2017, we strive to create a more sustainable future for all. Visit us at: sustainablecuny.org
---

Advanced Energy Training Institute (AETI)
Stony Brook University, Corporate Education and Training (CET), brings its expertise in professional certification to launch the Advanced Energy Training Institute (AETI) which includes innovative, new programs in energy and sustainability. Working with core partners, the AETI is identifying new credentialing venues and engaging statewide agencies and partners to create a platform for honest credential brokering in the elusive "green" landscape.
---

Eaton Corporation
Eaton is a diversified power management company and technology leader in electrical components and systems for power quality, distribution and control; hydraulics components, systems and services for industrial and mobile equipment; aerospace fuel, hydraulics and pneumatic systems for commercial and military use; and truck and automotive drivetrain and powertrain systems for performance, fuel economy and safety.
---

RPI: Center for Future Energy Systems
The Center for Future Energy Systems (CFES) is one of 15 Centers for Advanced Technology (CAT) funded by the New York State Office of Science, Technology and Innovation (NYSTAR). The Center's mission is to connect novel energy materials and systems research, knowledge, and technology in academia to the needs of industry through technology transfer and/or collaborations to spur economic development.
---

Hudson Clean Energy Partners
Hudson Clean Energy Partners is a leading global private equity firm, dedicated solely to investing in renewable power, alternative fuels, energy efficiency and storage.
---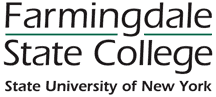 Farmingdale State College
Farmingdale State College equips its students with the resources, knowledge and critical thinking sought by today's emerging industries through education and abundant opportunities in experiential learning. Visit us at: www.farmingdale.edu.
---

Syracuse Center of Excellence
Syracuse Center of Excellence engages collaborators at 200+ companies and institutions to address global challenges in clean and renewable energy, indoor environmental quality, and water resources.
---
CEWIT
CEWIT was created to capitalize on the IT and Wireless revolution, spurs economic growth, advance scientific research, and develop technologies of tomorrow.  Its mission is three-fold: become recognized as a world leader in interdisciplinary research in emerging, critical technologies of the information and healthcare age; address the skilled technology worker shortage; foster new enterprise development and economic growth.
---
ATK
With approximately 18,000 employees in 24 states, Alliant Techsystems Inc. (ATK) is a leader in high performance products and systems. ATK's Center for Energy and Aerospace Innovation (CEAI), located at ATK GASL in Ronkonkoma, NY on Long Island is dedicated to advancing technology through research, development, testing and prototyping. www.gasl.net
---

American Superconductor
AMSC provides utility and industrial customers with Smart Grid technologies that enhance the reliability, efficiency, security and capacity of the grid and seamlessly integrate renewable energy sources into the power infrastructure. Visit us at: www.amsc.com
---

EmPower CES, LLC
EmPower Solar is a leading solar consulting, engineering, and contracting company that serves residential markets in Long Island and New York City, and commercial markets in the tri-state area.
---

KEMA
KEMA provides business and technical consulting, operational support, measurement and inspection, testing and certification services for energy clients worldwide, from generation to the consumer side of the meter.
---
SPIE
SPIE is your resource for research and events on light-based technologies, including PV, solar hydrogen, LEDs, laser fusion and energy harvesting. See our targeted events and 300,000-paper Digital Library at www.SPIE.org
---

SuperPower, Inc.
SuperPower produces high temperature superconductor wire with improved energy-efficiency, reduced footprint, and power quality benefits for applications in clean, green and smart energy technologies. Please visit us at: www.superpower-inc.com

---

Ruskin, Moscou, Faltischek, P.C.
For more than 40 years, Ruskin Moscou Faltischek, headquartered in Uniondale, has built a reputation as one of the region's leading providers of innovative legal services. Its attorneys are practical, experienced advocates who measure their success by their clients' success. Cornerstone groups in all major practice areas of the law are represented at the firm. Clients include large and mid-sized corporations, privately held businesses, institutions and individuals. Visit us at: www.ruskinmoscou.com
---

Holtz Rubenstein Remincik, LLP
As one of the "Top 10 Fastest Growing Accounting Firms in America" in 2009 (Inside Public Accounting), and as "America's Fastest Growing Accounting Firm" in 2005 and 2006 (Accounting Today, Public Accounting Report), Holtz Rubenstein Reminick continues to prove that superior thinking and unmatched integrity are a formula for success, for growth, and, most importantly, for client satisfaction.
---

AtmosAir Solutions
AtmosAir Bi-Polar Ionization systems provide proven energy cost savings up to 40% in buildings by using proven total air purification technology resulting in significantly better indoor air quality.
---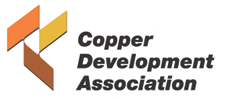 Copper Development Association, Inc.
CDA provides technical resources related to energy effi ciency and power quality. Copper for transformers and motors ensures the best reliability and cost effectiveness.
---

EcoScience Solutions, LLC
EcoScience Solutions is a platinum reseller of PermaFrost®, a chemical surface technology utilizing nanomagnetics that permanently improves cooling performance in HvAC and refrigeration systems with an ROI that is measured in months instead of years. Our clients include Citibank, HSBC Bank, JLL, Honeywell, Lane valente, the U.S. Air Force, and more.
---

FLAD Architects
Flad Architects designs environments that enhance human potential. As a strategic planning and design firm, Flad creates facilities for learning, healthcare, and specialized laboratory research. Most recently, Flad provided full architect/engineer services on the Advanced Energy Research & Technology Center at Stony Brook University.
---

Suffolk County Industrial Development Agency
Suffolk County Executive Steve Levy places high priority on the development of clean technology and green energy. The department of Economic Development/Workforce Housing encourages establishment and expansion of clean tech/clean energy businesses. Suffolk County is a regional leader in energy efficiency and clean energy use in its buildings and fl eet. Sponsorship of and attendance at this conference is important to retain Suffolk County's high visibility on this issue and for county offi cials to have access to the latest innovations in clean energy technology.
---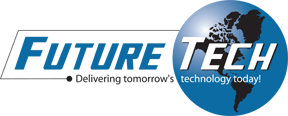 FutureTech Enterprise, Inc.
Bob Venero is CEO of an industry-leading full service IT solution provider. Founded in 1996, Future Tech is a dynamic partner for its Fortune 1000 customers who are looking for proven methods of saving money and increasing efficiencies within their global environments. www.ftei.com.
---

Hoffmann & Baron, LLP
Hoffmann & Baron, LLP is a premier Intellectual Property law fi rm, possessing expertise in all areas of technology. For over 25 years, Hoffmann & Baron has provided the umbrella of Intellectual Property protection that stimulates innovation and economic growth. Together with inventors and entrepreneurs, Hoffmann & Baron transforms ideas into assets.www.hoffmannbaron.com.
---

LIFT
LIFT is a technology driven economic development organization that serves the region as the NYSTAR Regional Technology Development Center, the U.S Department of Commerce Partner, and the NYS DOL Intermediary in the manufacturing Sector. LIFT will be showcasing the Applied Science Center for Innovation and Excellence in Homeland Security a unique industry driven collaborative effort that was opened in the spring of 2010.
---

LI High Technology Incubator
The Long Island High Technology Incubator (www.LIHTI.org), manages the NYSERDA funded Clean Energy Business Incubation Program (CEBIP) that provides assistance and resources for developers of clean energy technologies.
---
Nassau County Industrial Development Agency
The Nassau County Industrial Development Agency offers various types of fi nancial incentives. Benefits are available to eligible companies moving to, remaining in, or relocating within Nassau County and relate to the creation, expansion, improvement or retention of property and facilities within the County. Projects supported by the IDA are generally keyed to the creation and retention of jobs and to economic development within the County.
---
Networking Magazine
Networking® magazine, launched in 1991, the only monthly providing readers "who's who, what's what and who and what's green" in NY and around the world. The resource for decision makers, critical link between B2B and NFP worlds to advance corporate interests, vital causes and environmental sustainability; kept as a reference for months.
www.NetworkingmagazineUSA.com.
---

PACS Industries, Inc.
NY Independent switchgear manufacturer of Standard and Arc-Resistant switchgear from 5kv through 63 KAS.C @15KV, 40 KA S.C. to 38KV, 1-high or 2- high configuration, see www.pacsindustries.com.
---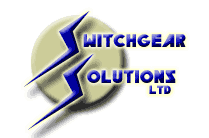 Switchgear Solutions Ltd.
Switchgear Solutions Ltd. is a manufacturers' representative in Pennsylvania, Maryland, Delaware, New Jersey and lower METROPOLITAN New York markets specializing in all custom and quick ship applications of transformers, distribution SWITCHGEAR and field testing.
---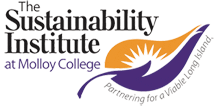 Sustainability Institute at Molloy College
Our vision : To catalyze Long Island to become a national leader in developing, promoting, and implementing sustainable solutions to environmental and quality of life challenges. Our mission: To integrate the idea of sustainability into the academic life of molloy College and to serve as a core resource on environmental responsibility to help ensure a sustainable future for the students and faculty of molloy College, as well as the larger Long Island community.
---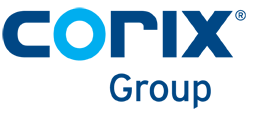 CORIX
Corix helps communities build and manage infrastructure for water, wastewater and sustainable energy. Services include multi-utility systems management, field metering and product distribution.

---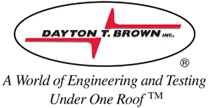 Dayton T. Brown
Dayton T. Brown, Inc. is an independent A2LA / NVLAP accredited lab, providing a full spectrum of engineering and testing services under one roof, since 1950. We are committed to successfully meeting all your demanding and complex test objectives. To see how DTB is the right solution for you, please visit www.dtbtest.com.
---

IREQ
Hydro-Québec's Research Institute provides technical support to Hydro-Québec's divisions by carrying out technological innovation projects in cooperation with universities, research centers and industry.
---

Leviton Manufacturing Company
Leviton offers the most complete line of lighting management products in the industry, including products for energy management and architectural controls, residential lighting controls.
---

Mercury Corporation
Mercury Corporation is a vertically integrated contract manufacturer with over 1.2 million square feet available to our Customers requirements. mercury specializes in complex low & high volume production, offering state of the art equipment and processes. Internal Services; Lasers, Robotics, Forming, Powder Coat, Injection molding, you can have a one stop experience for BOm cost reductions. www.mercurycorp.net. Since 1920, mercury offers innovation and helping Customers go to the next level.
---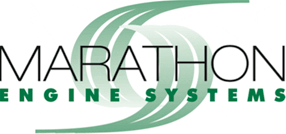 Marathon Engine Systems
Marathon Engine Systems (MES) is a company dedicated to products for long life heat/ power requirements used in residential and light commercial, grid and off-grid applications.
---

OwnEnergy
OwnEnergy partners with landowners to develop renewable energy projects, with an initial focus on 10-80 MW wind energy projects. Our partners take an active role in the development and installation process and in return they are provided with a significant ownership stake in the resulting renewable energy project.
---

Lab Volt Systems, Inc.
Lab-volt is known worldwide for award-winning, hands-on training systems. Our new state-of-the-art Solar/ Wind and Solar/Thermal Energy Training Systems/Courseware provide superior alternative/renewable energy training using real-world components.
---

The Valley Group, a Nexan Company
The Valley Group, a Nexans company's CAT-1 Dynamic Line Rating [DLR] Systems quickly, safely, and economically increase transmission line transfer capacity up to 30%. This transfer results in a direct reduction in congestion, bottlenecks and the associated costs in the transmission network.
---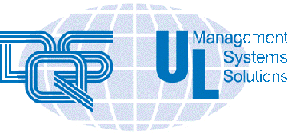 UL DQS Inc.
UL DQS Inc. provides independent assessments of management systems to various ISO standards. Expert auditors determine if companies are using the right performance metrics to drive continuous improvement.
---

Ultralife Corporation
Ultralife Corporation, which began as a battery company, serves its markets with products and services ranging from portable and large energy storage solutions to standby power solutions as well as communications and electronics systems.
---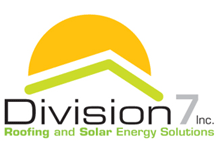 Division 7 Inc.
Division 7 Inc. is a New York based general contractor that offers all phases of commercial and residential waterproofing, vegetative roofing, and solar energy throughout the tri-state area.
---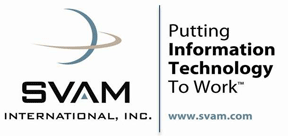 SVAMSVAM is a global IT service provider offering both solution and consulting services. We deliver value and competitive advantage to our customers with high quality, cost effective software and related services that improves access to critical information, automate business processes, and help people collaborate. www.svam.com.
---
Philips Lightolier

---

Northville Industries
A third generation petroleum trading, marketing, storage and distribution company based on Long Island, Norville is committed to selling alternative fuels like bio-heat and E85 gasoline.
---
Ascension
Ascension Industries, turnkey contract manufacturer for over 35 years, offers design and cost reduction for your green energy equipment project. R&D, Conceptual, Prototype, OEM, Production. 
---
Suffolk County Community College
Suffolk County Community College is a leader in energy efficiency education and training, including energy auditing, solar technology and LEED- certified training.
---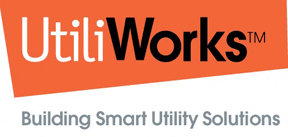 Utiliworks Consulting, LLC
Utiliworks Consulting is a professional services company that helps utility clients assess, design, procure and deploy advanced metering systems. 
---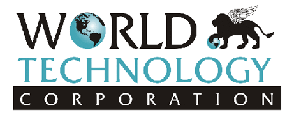 World Technology Corporation
World Technology is an innovative Export Management Company focusing on renewable energy technologies. World Technology builds global sales and distribution channels for U.S. renewable companies.
---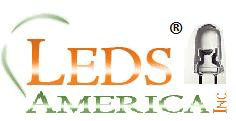 Leds America, Inc.
Leds America, Inc. develops and manufactures proprietary Led lights for fluorescent tube replacements, power supplies and heat sinks under the name of Led-O and is planning to start manufacturing in the US within this year.
---