2010 Conference Acknowledgments
---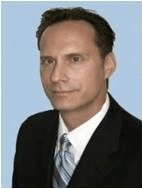 Bruce Newman
Principal, Pipeline LLC
President Brookhaven Small Business Advisory Council
Mr. Newman is a Principal at Pipeline LLC – a Long Island firm providing financial advice to businesses seeking capital. He also serves as President of the Brookhaven Small Business Advisory Council, which provides information to small businesses and serves as the small business liaison to Town Supervisor Mark Lesko and the Town Board.
Previously, Mr. Newman served as CEO and Chairman of Protocall Technologies and TitleMatch Entertainment – a publicly traded electronic distributor of software and movies; Managing Director, City Strategic Advisors – a New York City firm providing business development and finance advisory services to early-stage technology companies; CEO, Founder, Precision Type – a privately held international distributor of software products.
In additional to serving on the Conference Organizing Committee for the Advanced Energy Research and Technology Center, Mr. Newman is a member of the Long Island Software and Technology Network Mentoring Council. Mr. Newman is co-author of a book on software for commercial designers and is an inventor of record on two United States patents in the area of electronic distribution.