Skip Navigation
Teaching Master Teachers A Thing Or Two At The AERTC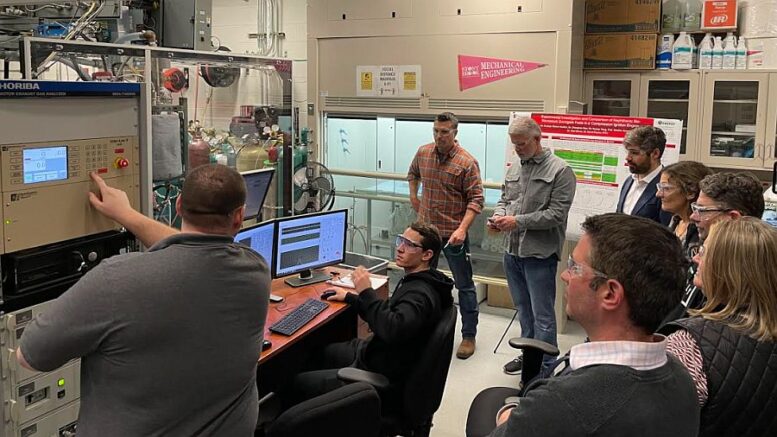 Busting out: Participants in the New York State Master Teacher Program visit the Advanced Combustion and Energy System Laboratory inside the Advanced Energy Research and Technology Center.
A stronghold of higher-ed science is sharing its genius with Long Island's littlest learners, with the help of some educational masters.
A dozen representatives of the New York State Master Teacher Program recently visited Stony Brook University's Advanced Energy Research and Technology Center to tour the AERTC's myriad laboratories, meet-and-greet cutting-edge researchers and brainstorm with center leadership.

The Feb. 16 visit was right in the wheelhouse of the Master Teacher Program, a professional network (multi-year professional-development stipend included) of 1,400-plus K-12 teachers from statewide public schools – each with an affinity for science, technology, engineering and/or mathematics, and a passion to bring STEM into their classrooms.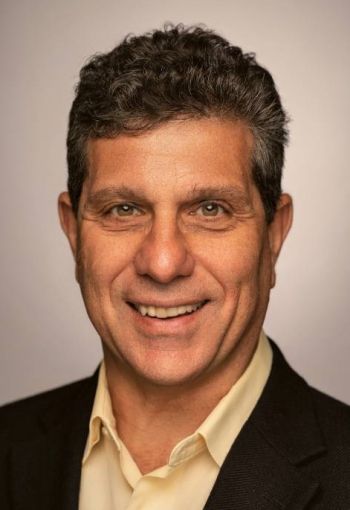 The 12 teachers touring the AERTC last week were all Long Island high school staffers, according to AERTC Center Director James Acquaviva, who dubbed the visit "part of our mission to reach out to K-12 students."
"We want to educate them in regards to current energy-related technology and better prepare them for working with industry," Acquaviva told Innovate Long Island. "The Advanced Energy Center is always looking for opportunities to engage with K-12 students."
Hence its decision to extend an invitation to the Master Teacher Program, which was thrilled by the idea, according to Oyster Bay High School science teacher Andrew Schlendorf, a program participant who helped organize the tour.
"It was great and fascinating to see and learn about the cutting-edge energy research that we're teaching in our classrooms every day," Schlendorf said. "To be able to integrate this experience into our science and technology curriculums is very valuable for us as teachers and for our students."
Also on hand Feb. 16 were representatives of WhyMaker – a New York City-based professional-development company that works with teachers to cultivate hands-on technology projects – and frequent SBU research partner Brookhaven National Laboratory.
Experts from the New York Power Authority and Stony Brook University Economic Development also mixed in, offering market and commercialization insights – and plenty of additional fodder for new STEM teaching strategies.
"The teachers loved that the event was multidisciplinary," noted Schlendorf, a physics and engineering instructor who coaches the OBHS robotics team. "It was motivating to see engaged PhD students that could easily have been in our classrooms only a few years ago doing such important energy research."
That inspirational takeaway is a cherry on top of the AERTC's outreach effort, according to Acquaviva, who trumpeted the Advanced Energy Center's determination to collaborate with industry colleagues to create the next generation of STEM leaders – and reveled in a chance to showcase the AERTC's world-class science to an appreciative audience.
"Of course, it's a great way to show off what's going on here," the director noted. "But I think of it as a really valuable use of the facility.
"We have this really great facility, and it's real value is in action," Acquaviva added. "You really recognize the value of a facility when you use it to perform research and use it in an educational fashion."