Richard Kauffman
Chairman of Energy and Finance for New York
Office of New York Gov. Andrew Cuomo
---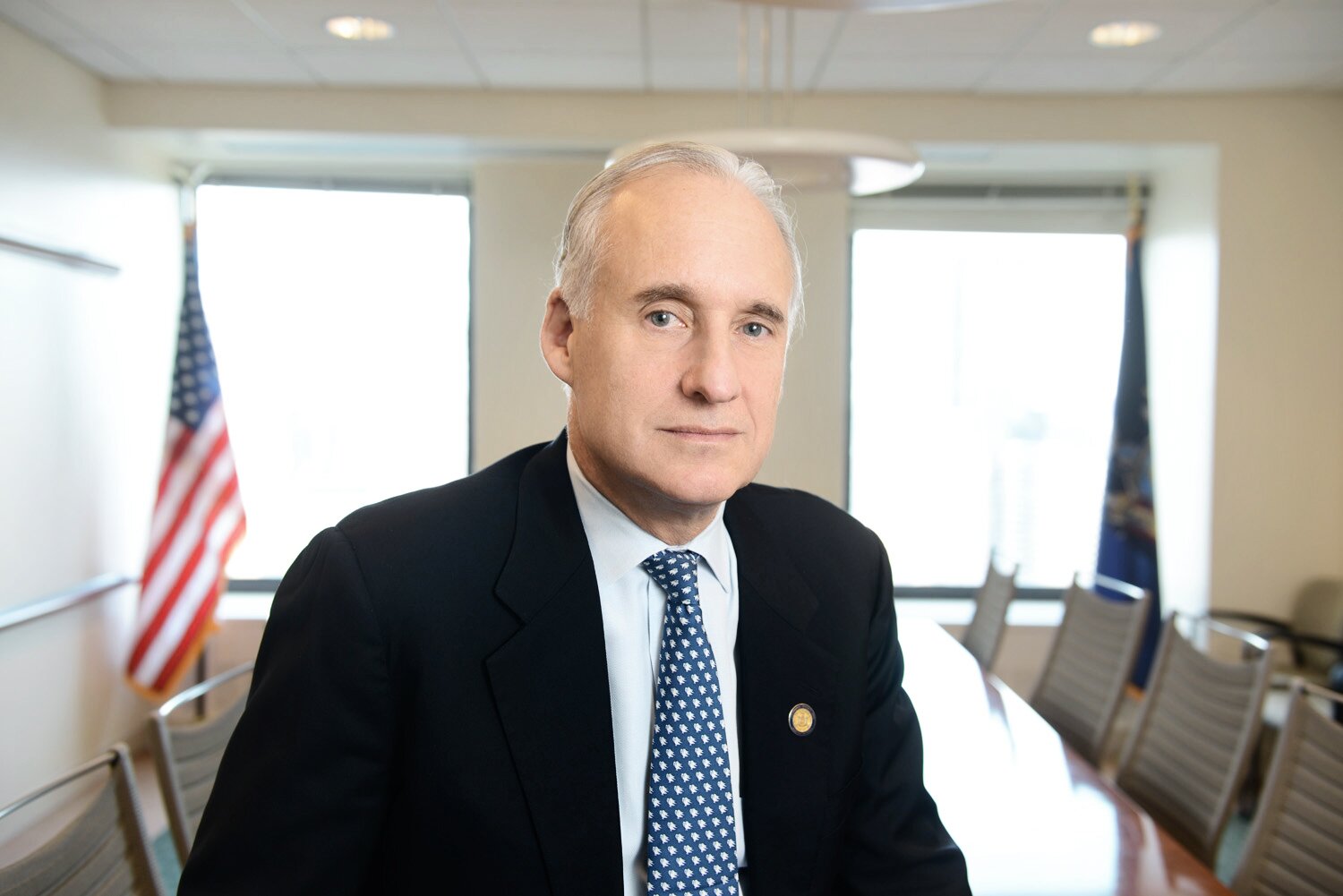 Richard Kauffman joined the office of Gov. Andrew Cuomo as the state's first Chairman of Energy and Finance for New York, or 'energy czar,' in January 2013. On behalf of Governor Cuomo, Mr. Kauffman leads New York State's comprehensive energy policy effort, known as Reforming the Energy Vision (REV).

REV includes regulatory reform to modernize the energy and utility industry, a ten-year commitment to support renewable energy and efficiency markets through the $5 billon Clean Energy Fund, and initiatives including the NY-Sun solar program and NY Green Bank. Through REV, New York State has enacted a Clean Energy Standard mandating that 50 percent of the state's electricity must come from renewable sources by 2030. These efforts will help enable statewide greenhouse gas emission reductions of 40 percent by 2030.

Mr. Kauffman oversees and manages the state's portfolio of energy agencies and authorities, comprised of the Department of Public Service (DPS), the New York Power Authority (NYPA), the Long Island Power Authority (LIPA), and the New York State Energy Research and Development Authority (NYSERDA). He was appointed chair of NYSERDA's board in June 2013.

As the state's most senior energy official, Mr. Kauffman was New York's lead delegate in Paris at the 2015 United Nations Climate Change Conference, or COP21. Mr. Kauffman was named by Fortune Magazine as one of the World's Top 25 Eco-Innovators, and has received the Solar Champion Award from the Solar Energy Industries Association (SEIA) and Smart Electric Power Alliance (SEPA), the U.S. Green Building Council's Galvin Award for environmental leadership, and the Intersolar 2017 Champion of Change Award.

Prior to joining the Cuomo administration, Mr. Kauffman served as Senior Advisor to Secretary Steven Chu at the U.S. Department of Energy. In his private sector career, he was CEO of Good Energies, Inc., a leading investor in clean energy technologies, a partner of Goldman Sachs where he chaired the Global Financing Group, and vice chairman of Morgan Stanley's Institutional Securities Business and co-head of its Banking Department.

Mr. Kauffman has served as Chairman of the Board of Levi Strauss & Co., on the boards the Brookings Institution and the Wildlife Conservation Society, and is a member of the Council on Foreign Relations. Mr. Kauffman received a bachelor's degree from Stanford University, a master's degree in international relations from Yale University, and a master's in public and private management from the Yale School of Management.


---