2014 Conference Sponsors and Exhibitors
---

NYSERDA
NYSERDA, a public benefit corporation, offers objective information and analysis, innovative programs, technical expertise, and funding to help New Yorkers increase energy efficiency, save money, use renewable energy, and reduce reliance on fossil fuels. NYSERDA professionals work to protect the environment and create clean-energy jobs. NYSERDA has been developing partnerships to advance innovative energy solutions in New York State since 1975. To learn more about NYSERDA's programs and funding opportunities, visit nyserda.ny.gov or follow us on Twitter, Facebook, YouTube, or Instagram.
---

National Grid
National Grid (LSE: NG; NYSE:NGG) is an international energy delivery company that connects consumers to energy sources through its networks. In the United States, National Grid delivers electricity to approximately 3.3 million customers in Massachusetts, New York and Rhode Island. National Grid owns over 4,000 megawatts of contracted electricity generation that provides power to over one million customers on Long Island. It is the largest distributor of natural gas in the northeastern U.S., serving approximately 3.4 million customers in Massachusetts, New York and Rhode Island. Visit us at www.nationalgridus.com. Follow us on Twitter @nationalgridus.

---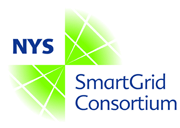 New York State Smart Grid Consortium
The New York State Smart Grid Consortium is a non-profit organization and forum established to accelerate grid modernization throughout New York State. The Consortium brings together the world's leading utilities, technology providers, policy makers and research institutions to identify opportunities for broader smart grid technology deployment.
---

Stony Brook University
Stony Brook University has established itself as one of America's most dynamic public universities, a center of academic excellence and an essential part of the region's economy.

U.S.News & World Report ranks Stony Brook among the top 35 public universities in the nation, and the Times Higher Education World University Rankings places us among the top 1 percent of all the universities in the world. A member of the prestigious, invitation-only Association of American Universities, Stony Brook is one of the 62 leading research institutions in North America and the co-manager of Brookhaven National Laboratory.

Stony Brook's 1,040-acre campus on Long Island's North Shore encompasses not only the main academic areas of the University, but also Stony Brook Medicine, which includes the five health sciences schools, Stony Brook University Hospital, Stony Brook Children's Hospital, the Long Island State Veterans Home, and our major healthcare centers, programs and clinics. A Medical and Research Translation (MART) building, dedicated to imaging, neurosciences, cancer care and research, and a new Hospital Pavilion and Children's Hospital are set for completion in 2016.

The University's reach also extends to a Research and Development Park, four business incubators, Stony Brook Manhattan, our Southampton campus on Long Island's East End, and to SUNY Korea, a partnership between Stony Brook University, the State University of New York (SUNY) and the South Korean government.

Our Center of Excellence in Wireless and Information Technology and two state-designated Centers for Advanced Technology — in diagnostic tools and sensor systems and in biotechnology — facilitate partnerships between New York State industry and University research. Our Advanced Energy Research and Technology Center brings together academic and research institutions, energy providers and industry to focus on innovative energy solutions.
---

About the NYU Polytechnic School of Engineering
The NYU Polytechnic School of Engineering dates to 1854, when the NYU School of Civil Engineering and Architecture as well as the Brooklyn Collegiate and Polytechnic Institute (widely known as Brooklyn Poly) were founded. Their successor institutions merged in January 2014 to create a comprehensive school of education and research in engineering and applied sciences, rooted in a tradition of invention, innovation and entrepreneurship. In addition to programs at its main campus in downtown Brooklyn, it is closely connected to engineering programs in NYU Abu Dhabi and NYU Shanghai, and it operates business incubators in downtown Manhattan and Brooklyn. For more information, visit http://engineering.nyu.edu.
---

PSEG Long Island
PSEG Long Island is committed to building an industry leading electric company dedicated to providing the people of Long Island and Rockaways with exceptional customer service, best-in-class reliability and storm response, and a strong level of involvement in the communities in which its employees live and work.

PSEG Long Island is a subsidiary of Public Service Enterprise Group, a publicly traded, diversified energy company with annual revenues of $10 billion. PSEG has three principal subsidiaries: PSEG Power, Public Service Electric and Gas Company (PSE&G) and PSEG Long Island.
---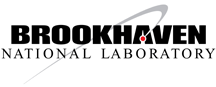 Brookhaven National Laboratory
The U.S. Department of Energy's Brookhaven National Laboratory conducts research in the physical, biomedical, and environmental sciences, energy technologies, and national security. Brookhaven also builds and operates major scientific facilities available to university, industry, and government researchers. Brookhaven is managed by Brookhaven Science Associates, a 50/50 partnership between Stony Brook University and Battelle. Visit us at www.bnl.gov; follow us on Twitter, or like us on Facebook.
---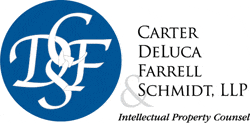 Carter, DeLuca, Farrell & Schmidt, LLP
Carter DeLuca Farrell & Schmidt, LLP, a leader in intellectual property law, provides cost effective services to a large cadre of national and international clients. Throughout the phases of product or brand development, we form a critical part of our client's development teams to provide preparation, prosecution and clearance services to maximize protection while navigating through freedom-to-operate challenges. We also provide extensive IP due diligence services and follow on IP asset assimilation to help our clients achieve their business objectives.
---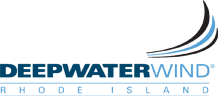 Deepwater Wind, LLC
Deepwater Wind is America's leading offshore wind developer. Deepwater recently began construction on the Block Island Wind Farm; a demonstration-scale project that will be America's first offshore wind farm. Last July Deepwater won the Federal Government's first auction for offshore wind development rights and now owns the exclusive rights to develop a 265 square-mile site located 30 miles off the coast of Montauk. At this distance, the project will not be visible from shore. Deepwater has proposed to supply 200 MW from this wind farm to Long Island's East End, where it is expected to help defer costly upgrades and/or the addition of new fossil-fired generation.
---

The City College of New York
Since 1847, The City College of New York has provided low-cost, high-quality education for New Yorkers and people from around the world. Each year, more than 16,000 students pursue undergraduate and graduate degrees in a wide variety of disciplines. U.S. News & World Report, Princeton Review, and Forbes all rank City College among the best colleges and universities in the country.
---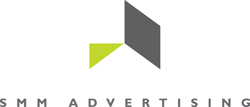 SMM Advertising
SMM Advertising: Humanizing Brands – SMM is the Advanced Energy 2014 official marketing agency. SMM has a 29-year history of serving technology-based clients, and has deep roots in the energy industry, as well as electronics, bioscience, healthcare and employee recruitment. A full-service advertising and marketing agency headquartered on Long Island, NY, member of the 4A's (American Association of Advertising Agencies) and rated on Crain's Top Agency list since 2003, SMM has been humanizing brands since 1985. We do that by building authentic and engaging communication strategies through all available media platforms. Visit us at: www.smmadvertising.com.
---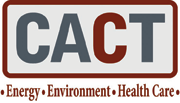 Alfred University's Center for Advanced Ceramic Technology (CACT)
The Center for Advanced Ceramic Technology (CACT) specializes in applied and technical research of engineered materials which are a key component of most technologies for generating, storing, distributing, and utilizing energy.

Our energy research includes: Fuel cells, including anode, cathode, electrolyte, and vitreous sealants; Hydrogen storage materials; Photocatalytic materials for hydrogen production: Optical coatings for solar energy devices; Membranes for hydrogen purification and biomedical; Materials for energy storage batteries; High temperature thermoelectric materials.

Contact Barry Watkins watkinsb@alfred.edu • www.cact.alfred.edu
---

Caithness Long Island, LLC
Caithness Long Island, LLC sited, permitted, financed and constructed of one of the cleanest, most energy efficient and water conserving power plants in New York State. The Caithness Long Island Energy Center was brought online in the summer of 2009, and is currently providing Long Island, NY with approximately 350 MW of clean, reliable power.
---

DNV GL In the Energy Industry
In DNV GL we unite the strengths of DNV KEMA, GL Garrad Hassan, and GL Renewables Certification. DNV GL's 3,000 energy experts support customers around the globe in delivering a safe, reliable, efficient, and sustainable energy supply. We deliver world-renowned testing, certification and advisory services to the energy industry including renewables and energy efficiency. Our expertise spans onshore and offshore wind power, solar, conventional generation, transmission and distribu¬tion, smart grids, and sustainable energy use, as well as energy markets and regulations. Our testing, certification and advisory services are delivered independent from each other. Learn more at www.dnvgl.com/energy.

---

Philips
Royal Philips Electronics of the Netherlands (NYSE: PHG, AEX: PHI) is a diversified health and well-being company, focused on improving people's lives through meaningful innovation. As a world leader in lighting, lifestyle and healthcare Philips integrates technologies and design into people-centric solutions, based on fundamental customer insights. Headquartered in the Netherlands, Philips employs approximately 122,000 employees with sales and services in more than 100 countries worldwide. The company is a market leader in energy efficient lighting solutions and new lighting applications, cardiac care, acute care and home healthcare, as well as lifestyle products for personal well-being.
---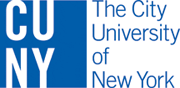 The City University of New York
As this nation's largest urban university, the City University of New York (CUNY) plays a transformational role in America's sustainable future. The 21st Century challenges that graduates and citizens face are interwoven with economic development, workforce development, energy, the health of our community and climate change. Leveraging CUNY's deep academic and administrative resources, Sustainable CUNY partners with utilities, government agencies and the private sector, effectively bridging silos to implement energy efficiency measures and renewable energy infrastructure.
---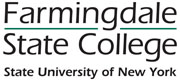 Farmingdale State College
Green then. Green now. A pioneering institution in sustainability and renewable energy since its founding in 1912, Farmingdale State College hosts the Renewable Energy and Sustainability Center (RESC) which includes the Institute for Research and Technology Transfer (IRTT), the Solar Energy Center (SEC), and the Green Building Institute (GBI), all involved with energy-related education and research.

---

GEM Energy
GEM Energy optimizes the efficiency of your facility for reduced operating costs. Our expertise includes combined heat and power (CHP) system design and integration as well as comprehensive solar development from funding through array installation. We have design/build capabilities to manage your energy productivity project from construction to commissioning. GEM Energy is an approved vendor in the NYSERDA CHP Acceleration Program. www.gemenergy.com

---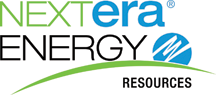 NextEra Energy
NextEra Energy Resources, LLC is a clean energy leader and one of the largest wholesale generators of electricity in the U.S., with approximately 18,300 megawatts of generating capacity primarily in North America. The company is also the largest generator in North America of renewable energy from the wind and sun.
---

NYSTAR
Empire State Development's Division of Science, Technology and Innovation (NYSTAR) mission is to accelerate the growth of New York State's high-tech economy.

NYSTAR's programs are designed to enable new and existing businesses to become more competitive through the use of innovative technologies, and emphasize the importance of working with industry to leverage the state's technology strengths to produce new products and, therein, new and expanded jobs in the state.
---

FuzeHub
FuzeHub is a new initiative that works to better connect New York's small and mid-sized manufacturing companies to the resources, programs and expertise they need for technology commercialization, innovative solutions and business growth. FuzeHub unites and integrates a broad network of multi-disciplinary public and private sector technology, industry and commercialization services, experts and partners.
---

Syracuse Center of Excellence in Environmental and Energy Systems
Syracuse Center of Excellence accelerates the creation of environmental and energy innovations for a sustainable future. SyracuseCoE engages collaborators at 200+ companies and institutions to address global challenges in clean and renewable energy, indoor environmental quality and water resources. Our members conduct targeted research, demonstrate new technologies and commercialize innovations.
---

VHB is a planning, engineering, and environmental services firm with 950 staff in 22 offices, including Albany, White Plains, Hauppauge, and New York City. We work closely with the energy industry on site design, permitting, and regulatory needs and provide technical support to the New York State Smart Grid Consortium.
---

Advanced Energy Training Institute
The Advanced Energy Training Institute (AETI), part of Stony Brook University's Center for Corporate Education, is the training division of the Advanced Energy Research and Technology Center. Working with core partners and leaders in the clean energy economy, AETI is establishing a platform for skills, knowledge, and credentials necessary in this evolving area.

---

AWS Truepower
AWS Truepower is a leader and innovator in renewable energy consulting with 30 years of experience in providing technical consulting, software, and advisory services for wind and solar energy markets. www.awstruepower.com www.awstruepower.com.

---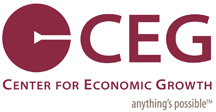 Center for Economic Growth (CEG)
The Center for Economic Growth is the leading regional economic development and marketing organization serving an 11-county area in New York's Tech Valley.

---

The Omnicon Group
Since 1984, companies throughout the world have turned to The Omnicon Group to analyze and improve the reliability and safety of their products, to develop robust software and hardware systems, and to provide comprehensive test engineering services.

Our customers are in every industry where mission, revenue, and safety are critical for success.

From assisting with design of an electrical power system to providing the technical expertise on a solar power solution, The Omnicon Group provides quality engineering solutions and strives to form lasting partnerships with our customers.

For additional information, please visit www.OmniconGroup.com
---

Nexans
Nexans is the world leader in providing Dynamic Line Rating (DLR) systems, which unlock the true capacity of overhead transmission lines.

---

Advanced Climate Technologies
Advanced Climate Technologies (ACT Bioenergy) manufacturers the most efficient, ASME compliant, fully automated solid state computer controlled wood chip/pellet boiler built in the USA.
---

Ascention Industries
Ascension Industries - Your Green Energy Partner for innovative product development, engineering, design and contract manufacturing. ISO 9001:2008.

---
DENCO ENERGY MANAGEMENT LLC
YOUR NEXT STEP IN ENERGY SAVING – Utilizing proprietary Power Quality Correction and Harmonic mitigation technology in coordination with more traditional efficiency measures to lower kilowatt usage by 10% to 30% GUARANTEED. www.dencoenergymanagement.com
---

EvoWorld
EvoWorld is a manufacturer of advanced two stage pellet and wood chip boilers. Troy Boiler Works partnered with Evoworld to fabricate and introduce high efficiency biomass boilers into the North American Market.

---

KAMATICS RWG
Kamatics RWG designs and manufactures high-performance mechanical products used in the aviation, marine, hydropower and other industries. These products primarily consist of the KAron self-lubricating bearing.
---

Leidos Engineering
Leidos Engineering is an award-winning program implementer for many successful energy efficiency programs across the U.S. We service our client's residential, commercial, and industrial customers.

---
Founded in 1997, National Solar Technologies (NST) manufactures, engineers and supplies a wide range of solar energy systems and solutions. NST holds both a Federal GSA Contract and a New York State OGS Contract.
---

New York Biomass Energy Alliance
The New York Biomass Energy Alliance is demonstrating every day that sustainably harvested biomass can meet local energy needs while creating long-term jobs, reducing greenhouse gas emissions and achieving New York State renewable energy goals.

---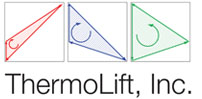 ThermoLift, with funding from NYSERDA and DOE, is developing a "game-changing" natural gas-driven HVAC system with dramatic improvements in efficiency and reductions in operational costs.
---

Vincent's Heating & Fuel
Vincent's Heating & Fuel is a forward thinking company focused on creating cleaner air through pellet heating, and bagged pellet waste reduction through bulk delivery.

---

AtmosAir Solutions/Clean Air Group
AtmosAir's air purification technology allows for significant energy reduction while improving indoor air quality. Our green patented bi-polar ion technology reduces airborne contaminants and odors and also allows buildings to lower outside ventilation rates and reduce HVAC energy costs. These systems can be designed into both new and existing buildings.
---

Copper Development Association
CDA is the market development, engineering and information services arm of the copper industry in North America. For information contact CDA at www.copper.org.

---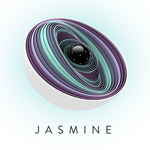 Jasmine Systems, Inc.
Jasmine provides energy suppliers with enhanced revenue opportunities and stronger customer relationships by enabling consumers to realize savings through both Demand Response and Home Automation and an unprecedented level of convenience.
---

Sentient Science offers prognostic solutions commercially to help companies improve the life and performance of their rotating products in service, in testing, and in design.
---

Suffolk County Community College
Suffolk County Community College is a leader in energy efficiency education, training and certification, including LEED, energy auditing (BPI certification) and solar technology (NABCEP certification).

---
The Tesla Science Foundation
The Tesla Science Foundation is a 501 (c)(3) nonprofit organization dedicated to promoting the life, legacy and scientific innovations of Nikola Tesla. Having successfully hosted numerous lectures, seminars, forums - to include the annual Energy Independence Conference and Tesla Memorial Conference - our Foundation is the most active Tesla related organization in the United States today. Through our dedicated efforts and generous support from our contributors, the Tesla Science Foundation network of distinguished scientists, engineers, academics, artists, students and other Tesla enthusiasts worldwide continues to grow. Visionary and scientist Nikola Tesla is included in the UNESCO Memory of the World register.

---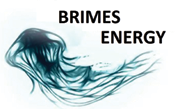 Brimes Energy Inc.
Brimes Energy is dedicated to the design of a hydrokinetic marine energy device that produces energy from the constant movement of ocean waves.

---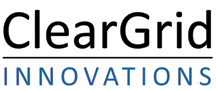 ClearGrid Innovations
ClearGrid enables utilities to use smartphone images, camera cars, and outage data to prevent tree-caused outages and assess storm damage on distribution lines.

---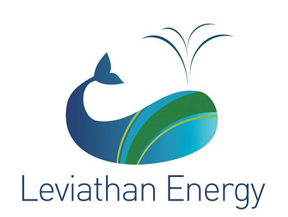 Leviathan Energy
Leviathan Energy is a group of companies with major innovations in large and small wind, hydroelectric, underwater, and wave energy. It is headquartered in New York.

---

ProjectEconomics
ProjectEconomics allows utilities to extend their services beyond-the-meter by providing them with a platform to originate, manage and fund customer sited energy efficiency, solar and distributed-generation projects.

---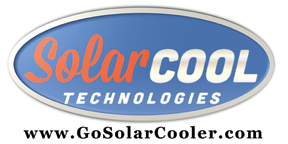 Solar Cool Technologies
The SolarCooler is the world's first Portable, Solar-Powered, Refrigerating Cool. From transporting vaccines around the world - to - keeping beer cold on the beach!

---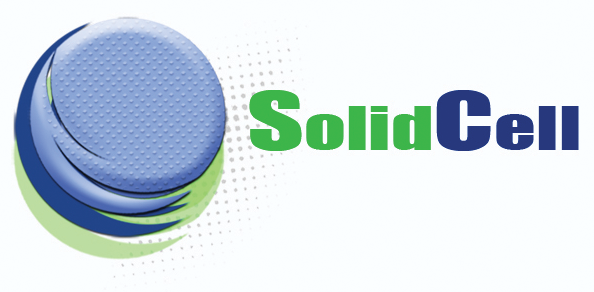 Solid Cell
Solid Cell manufactures critical components for SOFC's, include interconnects and fuel processors. Solid Cell also manufactures catalytic reformers for conversion of flare gas to natural gas under its NOVOROCS trade-name.

---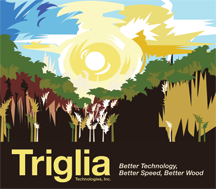 Triglia Technologies
Triglia Technologies patent protected method of Microwave drying lumber has the potential to provide significant benefits to the wood drying industry.

Significantly reducing energy costs.

---

Unique Technical Services LLC
UTS is an integration and validation company for early stage technologies in the energy storage and advanced propulsion system technology field.

---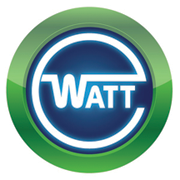 Watt Fuel Cell
WATT Fuel Cell is a developer of advanced SOFC systems that can operate on readily available fuels with its proprietary catalytic reforming technology.