2018 Conference Acknowledgements
---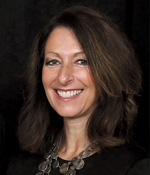 Ellen A. Redmond
International Representative
International Brotherhood of Electrical Workers
In June 2012, Ellen Redmond was appointed as an International Representative to the International Brotherhood of Electrical Workers, Third District, responsible for Political, Legislative and Regulatory Affairs in New York State. Prior to her appointment to the Third District Staff, Ellen Redmond joined Local Union 1049 in 1980. In 1994, Redmond became the Union's Director of External Affairs, responsible for public relations and governmental affairs, becoming the first woman appointed to the Union's business staff in the organization's then-58 year history. Ms. Redmond was appointed in 1994 by then-International Vice President Edwin D. Hill to represent the IBEW at the New York State Public Service Commission Competitive Opportunities Hearings for the restructuring of the state's electric utility industry. She served in this capacity for two years, representing the IBEW as the labor representative in the collaborative process used to redefine the investor owned utility industry in the state of New York. In 1996, Ellen was again called upon, by then-International Vice President Edwin D. Hill, and appointed to represent the New York State Association of Electrical Workers as a registered lobbyist, working on construction and utility issues.
Ms. Redmond currently serves as a Vice President of the New York State AFL-CIO, and as Chair of the Board of Directors of the New York State Workforce Development Institute. She also serves on the Board of Directors of the New York State and Long Island's United Way the President of the Long Island Workers Memorial Day Committee, and the Green Jobs Green New York (GJGNY) Advisory Board and the Mid-Atlantic Labor and Management Public Affairs Committee.
She currently resides in Smithtown, NY with her husband Richard and son Kennedy.