2018 Conference Acknowledgements
---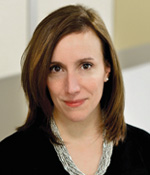 Kristine Pizzo
Senior Vice President of Human Resources and Enterprise Shared Services
New York Power Authority
Kristine Pizzo is the Senior Vice President of Human Resources and Shared Services. She is responsible for Human Resources, Affirmative Action, Knowledge Management, and Enterprise Shared Services which includes Fleet, Real Estate, Facilities and Corporate Support Services. Most recently, she was the Chief of Administration at Columbia University, where she led several key departments, including Human Resources, Finance, Marketing, Communications and Information Technology. She had previously been the Executive Vice President of Human Resources and Chief Administrative Officer at the New York City Economic Development Corporation.

Pizzo has also worked in managerial roles in human resources at the Mount Sinai School of Medicine and the United States Olympic Committee, and was a judicial fellow at the Equal Employment Opportunity Commission. She has a bachelor's degree from St. John's University and a law degree from the Jacob D. Fuchsberg Law School at Touro College.

Among her many responsibilities at NYPA, Kristine is the executive sponsor for one our key strategic initiatives, Workforce Development, and an integral part of the implementation of the strategic plan.