2018 Conference Acknowledgements
---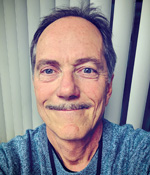 Dr. Richard Perez
Research Professor
University at Albany
Richard Perez directs solar energy research at U. Albany's Atmospheric Sciences Research Center. He sits on the Advisory Board of the George Washington University's Solar Institute, and has served multiple terms on the board of the American Solar Energy Society and as associate editor of Solar Energy Journal. He has produced over 250 journal articles, book chapters and conference papers. He holds US patents on energy storage, and load management using photovoltaics. He has received several international awards including a Certificate for Outstanding Research from the USDOE, the American Solar Energy Society's Charles Greeley Abbot Award; the First International Building and Daylight Award the Velux Foundation, and the International Solar Energy Society's highest distinction: the Farrington Daniels Award, for outstanding contributions in science, technology and engineering of solar energy applications which lead to enhancing our world and the conditions of human kind.
Noted contributions to the field of solar energy include:
The development of models and methodologies that have been incorporated in standard solar energy and daylighting calculation practice and embedded in many engineering and architectural software products throughout the world.
Identifying and quantifying the capability of photovoltaics to meet high-value peak electrical demand of large cities in the northeastern United States.
Demonstrating how electrical storage can be optimally managed to offer solar forecast market guarantees and lead to lowest-cost very high solar penetration.