2018 Conference Acknowledgements
---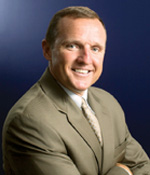 Kenneth Daly
President & Chief Operating Officer
National Grid New York
Kenneth D. Daly, CFA, is the President & Chief Operating Officer of the New York business of National Grid, which serves 4 million natural gas and electric customers in Brooklyn, Queens, Staten Island, Long Island, and Upstate New York.
Mr. Daly joined National Grid's predecessor, Brooklyn Union, which later became KeySpan, in 1988 as a Management Trainee in the Customer Relations Department. Ken was previously based in London, serving for 2 years as Global Financial Controller, previously served as CFO of the US and UK gas distribution businesses, and has held numerous positions in Finance, Human Resources and Customer Relations throughout his 29 year career.
Mr. Daly graduated from St. Francis College with a BA in English and has earned both an MBA in Finance from St. John's University and an MS in Human Resource Management from New York University. He achieved the distinguished Chartered Financial Analyst (CFA) designation in 2002 and recently completed the Harvard University Advanced Management Program in 2014.
Mr. Daly is a member of the (SFC) Saint Francis College Board of Trustees and has been an adjunct professor at SFC, teaching human resource, business and finance courses for 25 years. He has been the Director of the St. John's University Executive-in-Residence Program since 1992. He is the past Chairman of the Kingsborough Community College Board of Directors and a former member of Junior Achievement Board of Directors and United Way Campaign Co-Chair. Mr. Daly is also a member of the David Rockefeller 'Fellows Program,' the Long Island Energeia Partnership, The NYC Partnership, Ridgewood Savings Bank, the Advanced Energy Research and Technology Center Board (AERTC), the Business Council of New York State Board, and the New York State Energy Research and Development Authority (NYSERDA) Board.